Towing, Storage and Mechanical Services for All of Western Canada
Be assured that – whatever your towing needs – Double L Towing has the equipment to get the job done. Whether you need light towing for your ATV or heavy towing for a tractor-trailer, count on Double L Towing to have the truck to handle it.
Light-Duty Towing Equipment
Our light-duty towing services require smaller trucks in order to safely tow such items as:
Motorbikes
Jet-Skis
Quads
Cars of All Makes & Models
You can always depend on our uniformed, certified professionals to treat your property with the respect you deserve.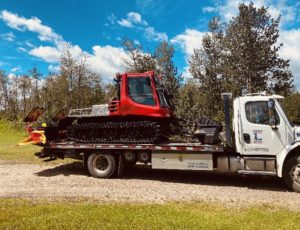 Medium-Duty Towing Equipment
Double L Towing's medium-duty towing capabilities include half-ton and three-quarter-ton trucks with no modifications, along with SUVs such as:
Chevrolet® Blazer
Chevrolet Tahoe
Ford Bronco
Nissan Pathfinder
Nissan Murano
We Respect Your Property
Anytime you need your SUV or truck towed, you can count on our medium-weight equipment to handle the job without damage to your property. Remember, Double L Towing also provides winching, battery boosts and traffic control service, as well.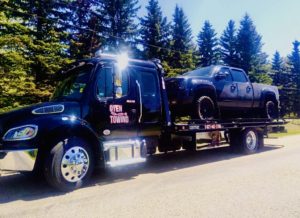 Heavy-Duty Towing Equipment
Double L Towing has the capacity to handle towing of motorhomes, buses and 5-tons, tandem trucks and trailers and heavy containers. Read about our rugged Landoll 610C hydraulic trailer, which can handle such tough assignments as rail equipment and farm equipment.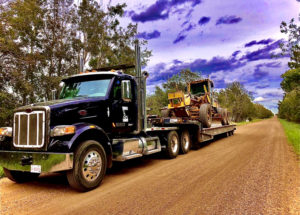 Rugged Yet Gentle
At Double L Towing, our heavy-duty towing is rugged yet gentle on your property. Call our office if you're interested in having any of the following vehicles towed:
F350 & Up
Any Kind of Tractor: Single, Tandem, or Tri-Axle
Freightliner
Kenworth®
International®
Peterbilt
Volvo
Mack®
Buses
Motorhomes
Dump Trucks
Welding Trucks
Cube Vans
Rail Equipment
Garbage Trucks
Water Trucks
Motor Coaches
Utility Trailers
ATCO Trailers